Compact
Meet the Mycle Compact folding electric bike, your new best mate and a cleaner way to travel to work, and explore the city.
30km range
Weighs just 17.5kg
Max load 115kg
Compact Plus
The Mycle Compact Plus is our second generation folding bike. It can easily fold down in 10 seconds, making it ideal for commuting or weekends away.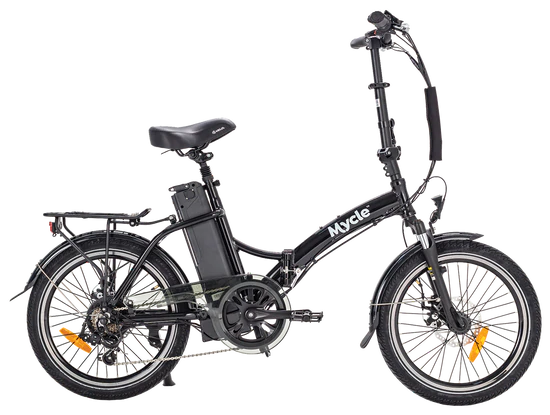 50km Range
10 Second Fold Down
Waterproof
Cargo
The Mycle Cargo has been innovatively designed with space in mind and comes equipped with rear racking, making this a practical solution for carrying luggage and everyday items.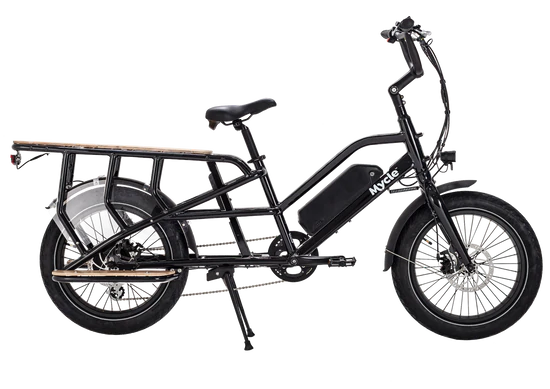 Rear racking for luggage or child seat
Up to 120km Range
Weighs 38kg
Classic
A classic step through style e-bike specifically designed for comfort and style, with matching coloured wrap around fenders. Ideal for casual morning rides to the shops or picnics in the park.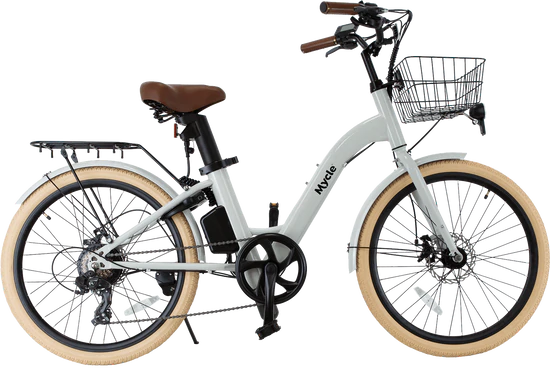 Waterproof
50km Range
9.6Ah Battery
Commander
The Mycle Commander is fitted with a discreet battery and 2 USB ports, ideal for charging 2 devices whilst on the go.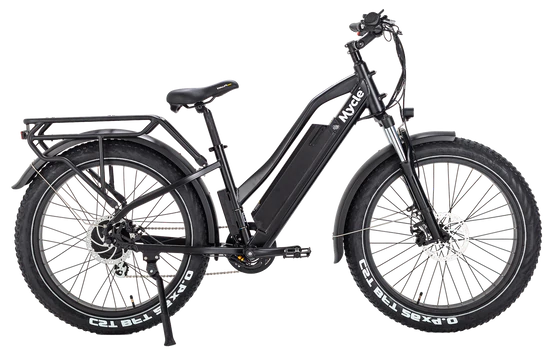 Built in shock absorbers
60km Range
11.6Ah Battery
Climber
An urban bike with attitude, suitable for an all terrain touring.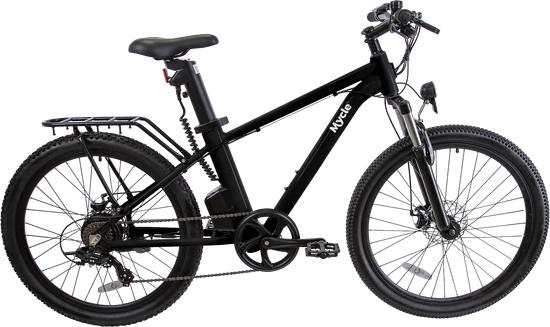 Shock-absorbing Suspension Fork
70km Range
12.8Ah battery
Our Accessories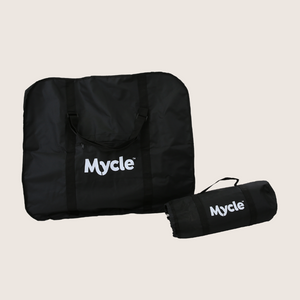 Our E-Scooters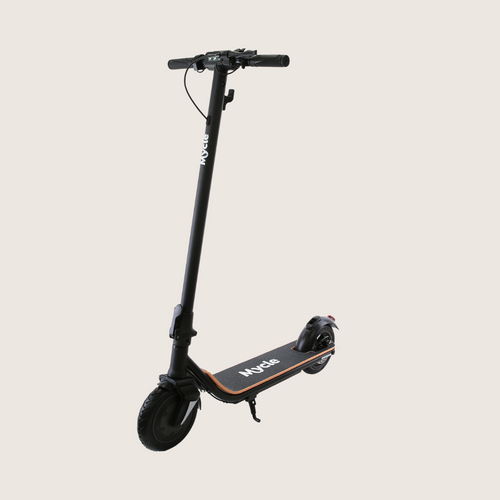 FAQ's
What courier will you use to deliver my e-bike
We use Tuffnells, a fast and reliable UK delivery service, to get your Mycle Product to you quickly and safely
Are your e-bikes waterproof?
Yes! You can cycle it out in the rain (if you want to!) and not worry about damaging the bike.
Can I leave it outside?
Yes - we recommend that you do not charge the battery when its cold however to lengthen the life of the battery, this information will be included in the manual.
What does it feel like to ride an e-bike?
An e-bike isn't a motorbike, there's no throttle and like a normal bike, you won't go anywhere until you start peddling. Our customers describe our bikes to feel like you're riding the flat ground even when you're on hills - it's very easy to cycle no matter the terrain.